AN UNWAVERING COMMITMENT TO OUR CUSTOMERS
At Kuenz, we are deeply committed to our customers' success. To ensure that our products work to their full potential, we offer the best maintenance and support in the industry, wherever and whenever it is needed.

REMOTE ACCESS
Many issues can be solved remotely, saving our customers time, expense and effort. Our technicians operate a 24/7 hotline for troubleshooting. They can connect to our products via VPN, diagnose the problem and advise on the best solution. Remote access gets our equipment back to work as fast as possible.
MAINTENANCE
Kuenz customers get a specific maintenance plan that covers everything from technical inspections to life-cycle cost analysis. Our Kuenz Information System KIS enables predictive maintenance so that our customers can solve problems before they occur and keep their equipment in use longer. We are available to answer questions 24/7 on our dedicated hotline.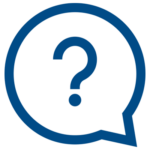 Do you have any questions or do you need our customer service?
Please send us your request and our team will get in contact with you.