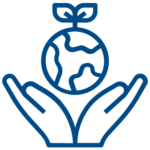 Low energy consumption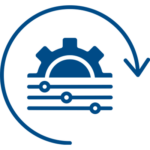 Highest productivity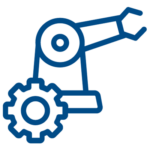 Smart automation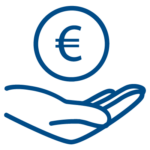 Low maintenance costs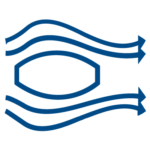 Unique aerodynamic design
FREERIDER – THE WHEELED AUTOMATION
Decades of experience and continuous product improvement has led Kuenz to become an innovation leader in the container handling market. Kuenz crane components are designed and selected with a focus on safety, availability, reliability and efficiency. As a result of these strengths, Kuenz has designed the FREERIDER which will act as the missing link between the traditional RTG Business and ASC Handling.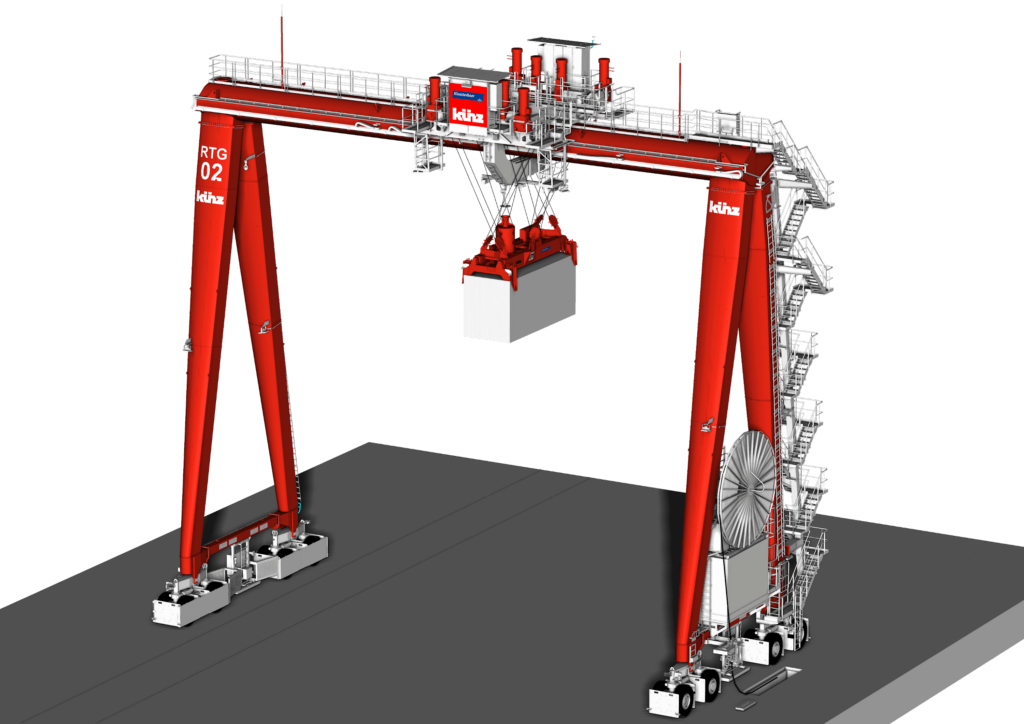 MORE EFFICIENT, FASTER AND FUNCTIONAL. THE FUTURE OF CONTAINER HANDLING
The primary objective was to design an RTG Crane for more efficiency and faster container handling. A high level of flexibility in motion also leads to more convenience and increased safety for the operator. Presenting the new FREERIDER, Kuenz elevates the RTG design into the 21st century. The update of popular concepts, as well as innovative solutions, results in:
Kuenz FREERIDER: increased stiffness and reduced gantry structure weight
Kuenz SPIDER: a new, faster and more precise hoist system, offering the most stable hoist and rope reeving on the market
Kuenz ONE HAND: more accurate controls and more comfortable, ergonomic operator control
The Kuenz FREERIDER RTG features:
the highest gantry speed on the market
gantry drive even with loaded container up to 130 m/min
the patented SPIDER hoist system and ONE HAND control desk for accurate, faster and safer container handling
a fully automated concept
How can you easily change your operation?
Converting your RTG Brown Field to an end loaded layout
Step by step modification without effects on your daily terminal operation
Reusing existing RTG tracks
No change in stacking capacity
No significant civil works required, except for the electrification, enclosure, and building of the transfer zone
Increased safety due to container handling in a fenced area
Step by step move to remote operation and automation using existing TOS interface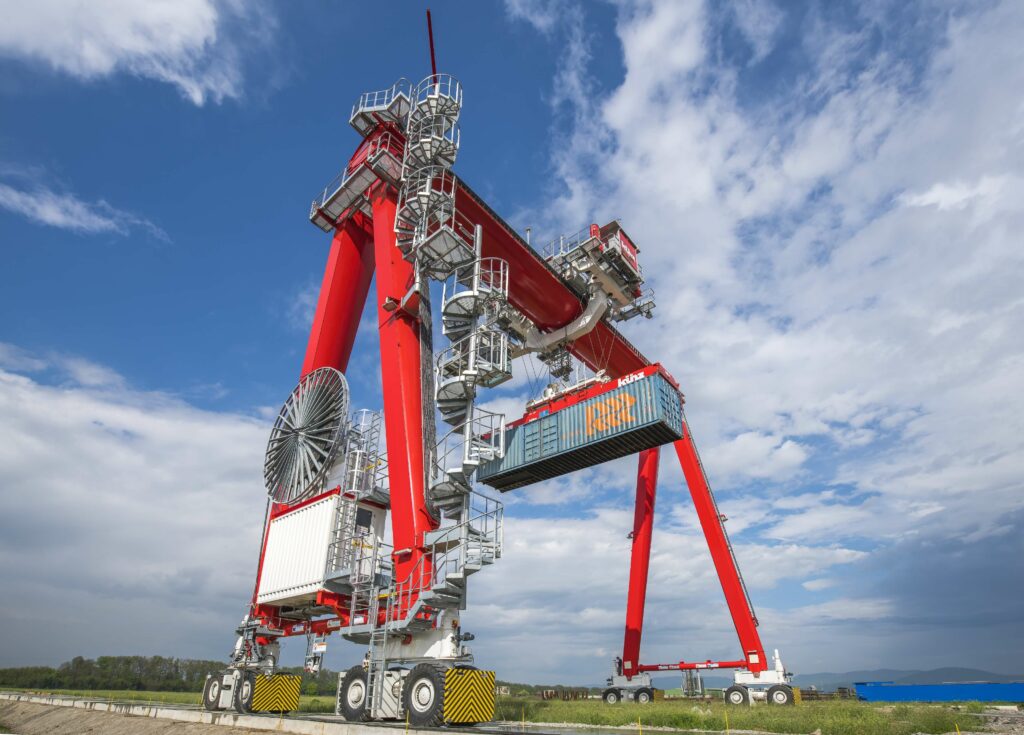 DOWNLOAD BROCHURES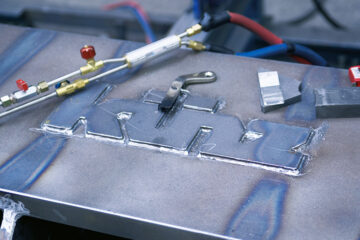 COMPANY PROFILE
Kuenz is a recognized innovation leader in crane and hydromechanical equipment manufacturing and offers well-designed, high-quality products to customers worldwide.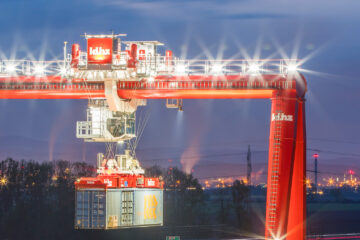 FREERIDER – THE NEXT LEVEL OF RTG
Presenting the new FREERIDER, Kuenz elevates the RTG design into the 21st century.
SUCCESS STORIES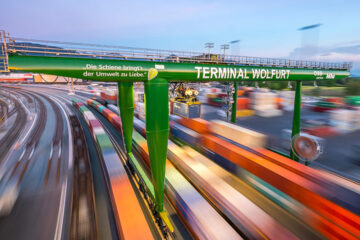 RAILWAY CRANES FOR OEBB, AUSTRIA
Kuenz supports the OEBB-Infrastructure to guarantee efficient and reliable freight traffic with pioneering handling technology.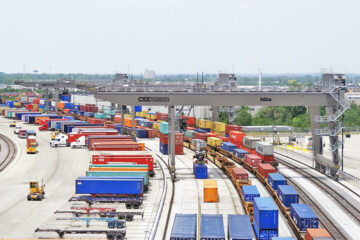 INTERMODAL CRANES FOR CSX, USA
Kuenz's RMG ensure efficiency in CSX Intermodal Terminals.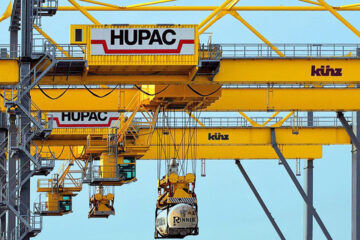 KUENZ IN ANTWERP
Kuenz deliverd Intermodal Cranes for HTA HUPAC and the Combinant Terminal – two of the most important ports of European …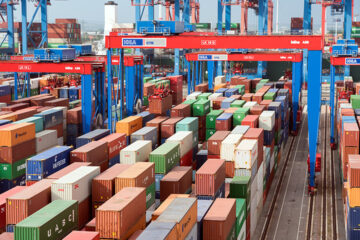 ASC´S FOR CTA AND CTB HAMBURG, GERMANY
Fully automated crane technology ensures highest flexibility and productivity in HHLA's terminals.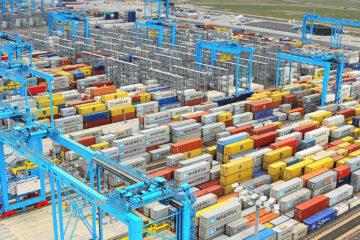 AUTOMATED STACKING CRANES FOR APMT
Crane Technology by Kuenz at the most automated container terminal in the world. 54 Kuenz ASC's ensure highest efficiency at …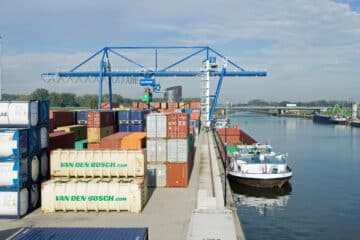 BARGE CRANES FOR THE NETHERLANDS
With the orders of the Dutch companies Van Berkel and Nedcargo, another Kuenz Barge Cranes are installed in the Netherlands. …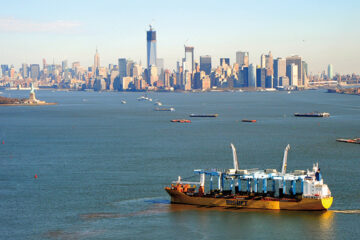 KUENZ GOES NEW YORK
Kuenz Barge Cranes to support the waste management in New York City.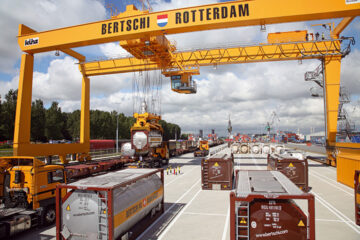 BERTSCHI AG
Kuenz Intermodal for chemicals logistics – smart crane technology for efficient handling in the combined transport sector.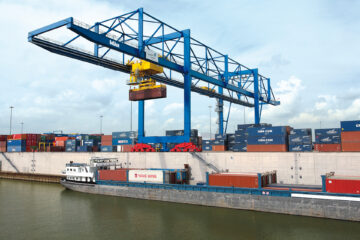 CRANES FOR THE PORT OF DUISBURG
Within Europe's inland waterways, Kuenz was trusted once more to provide high quality cranes at the Port of Duisburg in …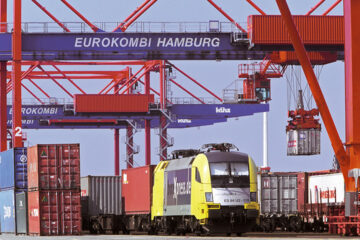 EUROGATE
Kuenz provides high efficiency and coordinated operations at the Europe's leading container terminal Eurogate.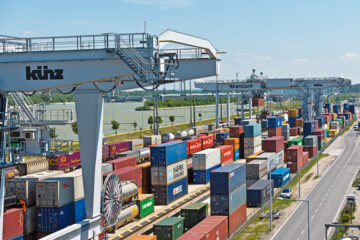 WIENCONT, FREUDENAU
Efficient movement of goods for the WienCont Freudenau Terminal.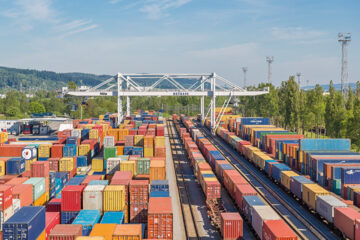 METRANS
Efficient handling with Kuenz cranes in Central European hubs.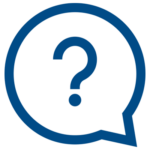 Do you have any questions or do you need a customized solution?
After decades in the industry, Kuenz understands that every project is unique. Technical requirements, local regulations and hundreds of other variables come into play. That's why we don't limit ourselves to off-the-shelf solutions and offer our clients a fully customized and tailor-made concept. We use the full range of our expertise to analyze the problem, design the solution and implement it in an efficient way.